Not Yet Rated:
Goodreads
- Kafka on the Shore, a tour de force of metaphysical reality, is powered by a teenage boy, Kafka Tamura, who runs away from home either to escape a gruesome oedipal prophecy or to search for his long-missing mother and sister; and an aging simpleton called Nakata, who never recovered from a wartime affliction and now is drawn toward Kafka for reasons that, like the most basic activities of daily life, he cannot fathom. Their odyssey, as mysterious to them as it is to us, is enriched throughout by vivid accomplices and mesmerizing events. Cats and people carry on conversations, a ghostlike pimp employs a Hegel-quoting prostitute, a forest harbors soldiers apparently unaged since World War II, and rainstorms of fish fall from the sky. There is a brutal murder, with the identity of both victim and perpetrator a riddle - yet this, along with everything else, is eventually answered, just as the entwined destinies of Kafka and Nakata are gradually revealed, with one escaping his fate entirely and the other given a fresh start on his own.
Paper Towns
by John Green
Rating:
Goodreads
- Quentin Jacobsen has spent a lifetime loving the magnificently adventurous Margo Roth Spiegelman from afar. So when she cracks open a window and climbs back into his life - dressed like a ninja and summoning him for an ingenious campaign of revenge - he follows. After their all-nighter ends and a new day breaks, Q arrives at school to discover that Margo, always an enigma, has now become a mystery. But Q soon learns that there are clues - and they're for him. Urged down a disconnected path, the closer Q gets, the less Q sees the girl he thought he knew.
Not Yet Rated:
Goodreads
- A modern classic, Carrie introduced a distinctive new voice in American fiction -- Stephen King. The story of misunderstood high school girl Carrie White, her extraordinary telekinetic powers, and her violent rampage of revenge, remains one of the most barrier-breaking and shocking novels of all time. Make a date with terror and live the nightmare that is...Carrie
The Chocolate War
by Robert Cormier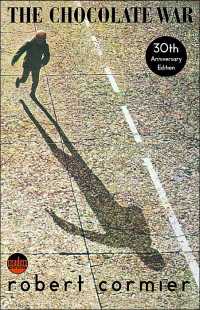 Not Yet Rated:
Goodreads
- Jerry Renault ponders the question on the poster in his locker: Do I dare disturb the universe? Refusing to sell chocolates in the annual Trinity school fund-raiser may not seem like a radical thing to do. But when Jerry challenges a secret school society called The Vigils, his defiant act turns into an all-out war. Now the only question is: Who will survive? First published in 1974, Robert Cormier's groundbreaking novel, an unflinching portrait of corruption and cruelty, has become a modern classic.
The Book Thief
by Markus Zusak
Rating:
Goodreads
- Set during World War II in Germany, Markus Zusak's groundbreaking novel is the story of Liesel Meminger, a foster girl living outside of Munich. Liesel scratches out a meager existence for herself by stealing when she encounters something she can't resist–books. With the help of her accordion-playing foster father, she learns to read and shares her stolen books with her neighbors during bombing raids as well as with the Jewish man hidden in her basement before he is marched to Dachau. The country is holding its breath. Death has never been busier, and will become busier still.